Let's get the best out of GameBlast!
A smörgåsbord of (nearly) everything you need to max out your GameBlasting. You're welcome to use any and all of the resources listed here for your GameBlast streams, and let others taking part know where to find them! If there's anything else you'd like to request/suggest, let us know and we'll see what we can do.
All of these resources are also available on Discord
---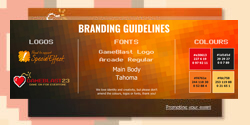 Brand Guidelines
A quick-glance guide to the official GameBlast colours and fonts.
---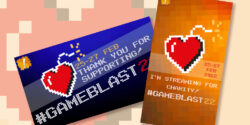 Stream and Social Assets
A growing selection of GameBlast23 graphics and GIFs.
Download Stream and Social Assets
---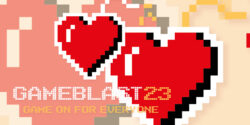 GameBlast Logos
Badge up your promo with this selection of GameBlast logos for light and dark backgrounds.
---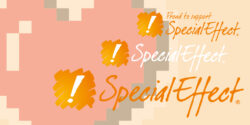 SpecialEffect Logos
It's an honour to have your support, so please do wear our logo with pride! Could we ask you not to use our logo on anything you might sell for profit or fundraising as you'll need written approval or a license agreement. Also, can we ask you not to use our logo in any way that's harmful to our mission as a charity.
---

Videos
Show your community the impact that your fundraising will have by featuring these videos throughout your stream
---