Play video games
If you have a physical disability and want to play video games, we're here to do all we can to help you.
We've been helping gamers with physical challenges to play to the very best of their individual abilities since 2007, and our team of specialist occupational therapists and technologists have a huge amount of shared experience in looking beyond the technology and taking into account your very specific personal circumstances and physical abilities.
There's a huge amount of practical information about accessible gaming and equipment on our gameaccess.info website, but if what you're looking for isn't there, or you don't know where to start, get in touch. Depending on your enquiry our team may be able to offer you online, telephone or assessment support.
We welcome contact from anyone with a physical disability, including (but not restricted to) accident victims, service personnel with combat injuries, people with congenital or progressive conditions, and stroke patients. You can find out more about some of the inspirational people we've helped on our stories page.
Have we got it covered?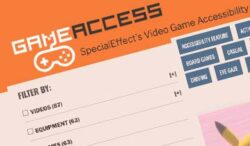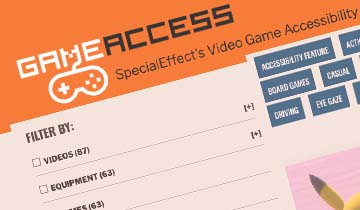 If you'd like to know more about the accessibility of a particular game or an item of gaming technology, check our gameaccess.info website to discover if your question is covered. It contains accessibility setting walkthroughs of popular games, tutorials on setting up accessibility hardware, information about new equipment, and examples of some of the frequently-used setups that we use.
gameaccess.info
Assessments
If it's appropriate, our team may be able to offer you assessment support to help you play video games. It's always tailored to your specific abilities and the games you want to play, so depending on what's required and any appropriate COVID considerations, the team may suggest an online assessment, a visit to our Games Room in Oxfordshire with its suite of accessible gaming equipment, or a home visit.
What happens at an assessment?
After receiving your request our specialist assessment team will make initial contact with you to further discuss your challenges and gaming aspirations and, if appropriate, arrange an assessment.
During the assessment our team will work with you to suggest combinations of equipment and technology that could potentially provide the most effective gaming setup solution that meets your needs. The team may consider many factors including your environment, your existing technology (if any), plus any safe and secure mounting equipment required to enable you to game comfortably.
If a setup is showing promise, we can potentially loan the equipment to you for a trial period. If that's successful, we'll then give you information about where to buy the components of the setup, then take back our loan equipment so we can use it to help someone else.
If your physical abilities or gaming aspirations change over time, let us know and we'll help you again if we can. It's a lifelong service.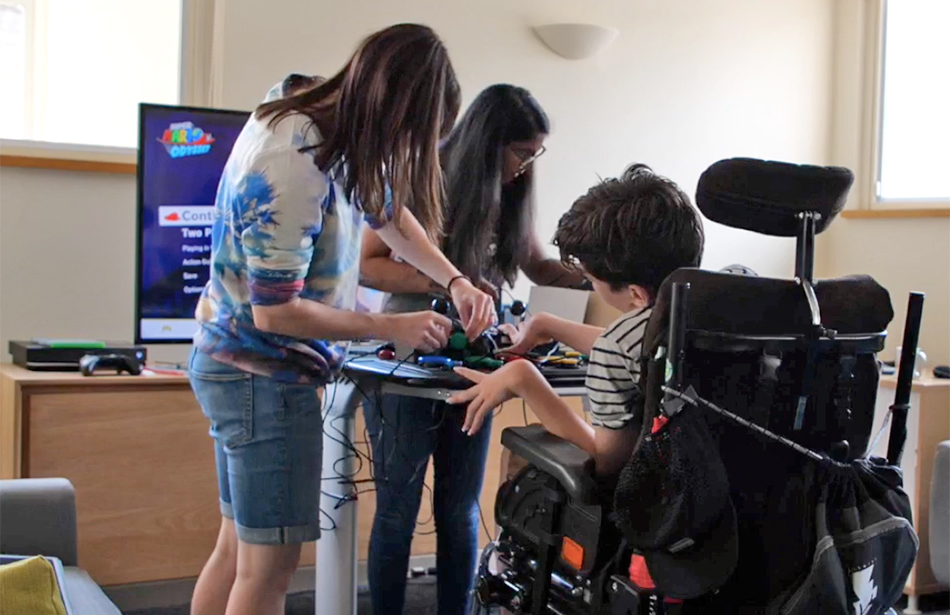 Is there an age limit?
No. We've supported children as young as two years old and we've worked with senior citizens too.
Can I refer someone to you?
If you're a support professional working with the person requiring our services, please ask them (or a family member/carer) to contact us via the enquiry form. Our specialist assessment team gather detailed information about a person's physical abilities, the games they play/want to play and what they're finding difficult, and we've found it's best if we do this and arrange any subsequent contact/follow-up support directly with the person themselves.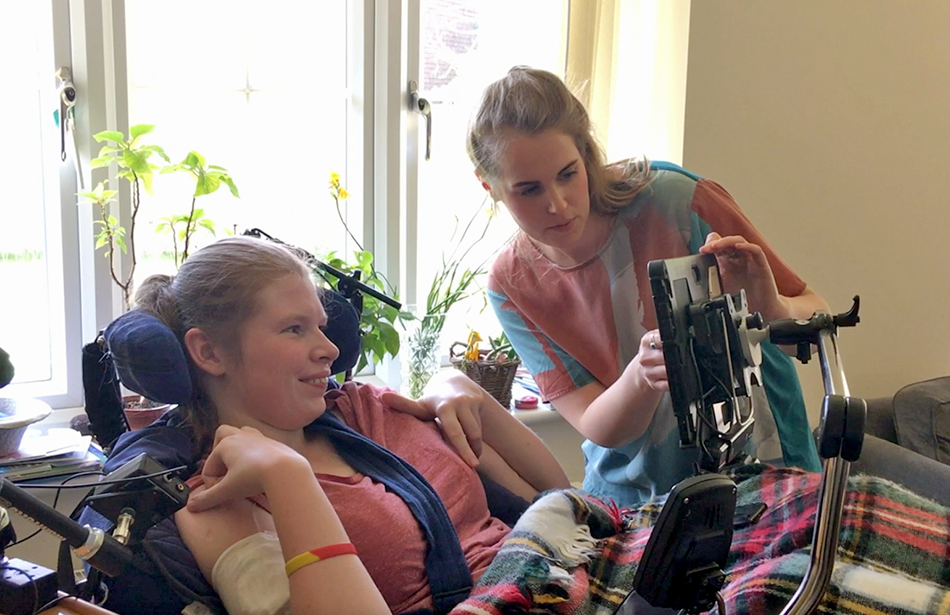 What games do you cover?
A huge range – we're guided by the games that you'd like to play, whether it's the latest console-based blockbuster or a pastime game on a mobile.
How much will it cost?
We don't charge for any help that we give to individuals, and that includes support visits and loans from our equipment library. After working with you, you'll know what equipment is right for you and be ready to buy your own. We'll provide detailed information about the equipment and where to purchase it. Please note that we don't sell equipment or provide funding.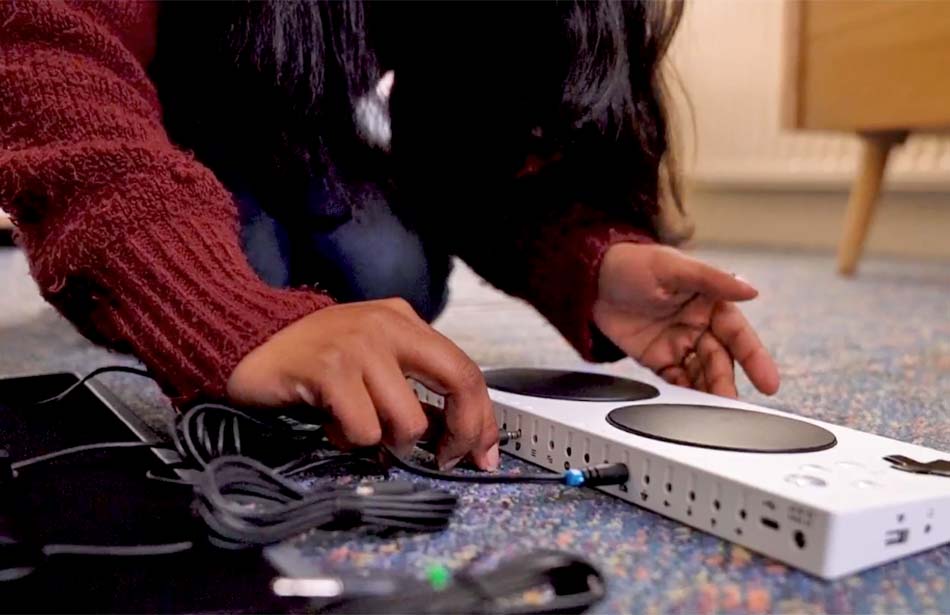 How long will I need to wait for an assessment?
If it's appropriate for us to offer help in the form of a visit to where you are, or a visit to our Games Room here in Oxfordshire, our waiting list times usually vary between one and three months. That can be longer, for example at times of greater demand such as the run-up to Christmas and the run-up to the summer holidays. We do always try to offer help as quickly as possible.
Are your recommendations impartial?
We don't manufacture or sell any equipment ourselves, so you can be assured that any recommendations will be based on the extensive knowledge and experience of our teams of therapists and technologists. We do occasionally produce assistive software where no other solution exists, for example our EyeMine software, and these are provided free of charge.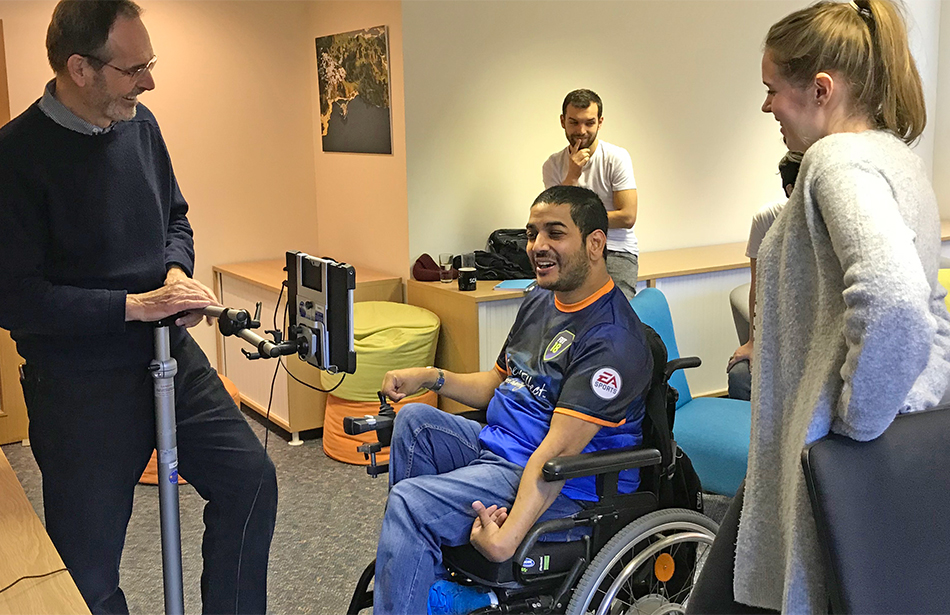 I'm from outside the UK – can you visit me?
Unfortunately not, as we're currently stretching ourselves to cover demand within the UK. We're also unable to send any loan equipment outside of the UK. But we can offer advice over the phone or by email, and we have a growing number of assistive gaming tech guides and control walkthroughs on our gameaccess.info website.
What if you can't help me?
If we can't help directly, then we'll try and link you to other organisations that can.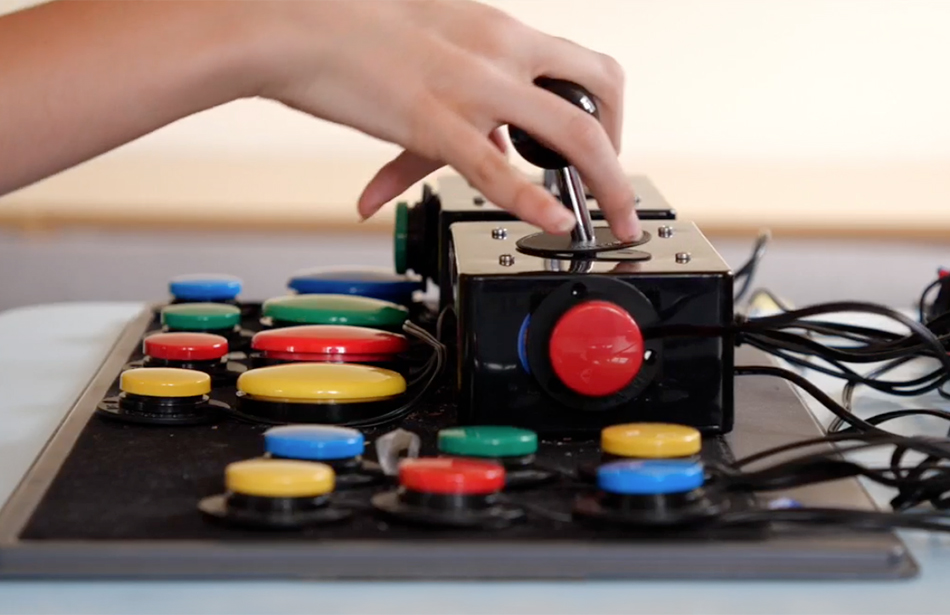 Get in touch
If you think we might be able to help, the best way to get in touch is through our contact form.
Contact Us
Games Room visits: Rekindling the gaming magic for Will
Will has a spinal injury which restricts his body movement to just his head and shoulders. Find out how a visit to our Games Room in Oxfordshire helped him to rediscover the world of games through a custom controller setup that lets him enjoy FIFA and Rocket League.
Will's story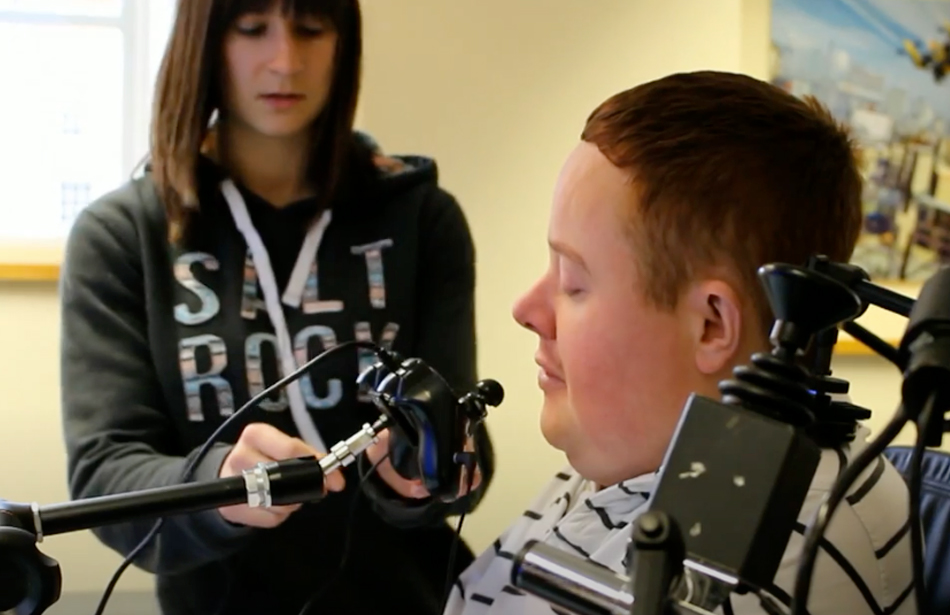 Video assessments: Arlo, Tomás and Alyssa play Mario
Remote assessment support from our team has helped Arlo, Tomás and Alyssa to enjoy some Mario Kart magic with their adapted gaming controllers.
FIND OUT MORE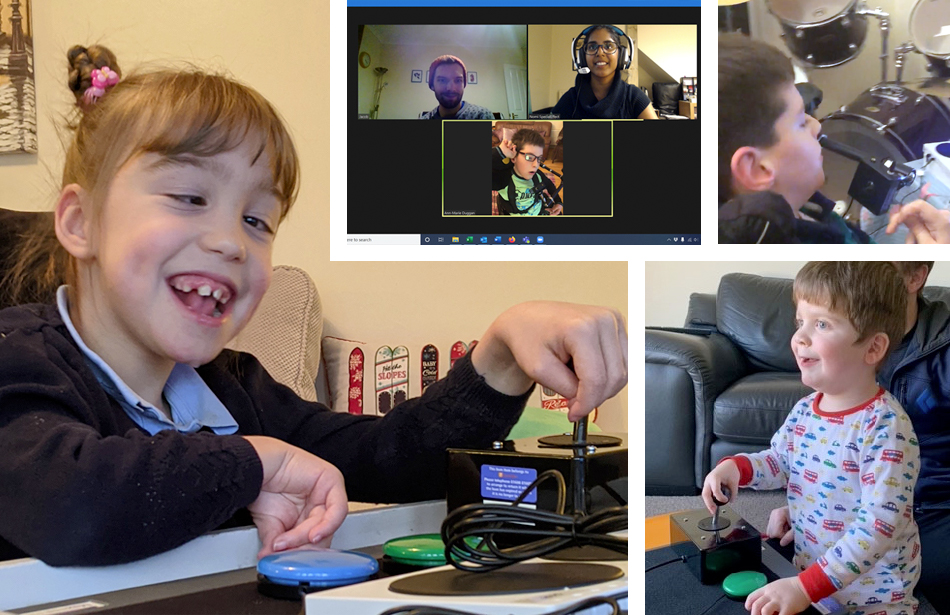 Home assessments: Levelling the playing field for Aaron
"My life is back to the way it was. I can play games!"
A series of home-based assessments from our team enabled Aaron to get the best from his adapted gaming setup.
Aaron's Story