Inclusion through technology
We're transforming the lives of people with physical challenges right across the world through the innovative use of technology. At the core of this mission is our work to optimise inclusion, enjoyment and quality of life by helping people control video games to the best of their abilities for as long as they need us. Our team of occupational therapists and gaming specialists in the UK create bespoke control setups for hundreds of individuals each year, while our R&D team use what we learn in the field to develop freely-available resources and solutions to help level the playing field for gamers with physical challenges all over the world.
This mission of inclusion extends beyond gaming, whether that's by using eye-gaze technology to bring communication, independence and hope for people in intensive care units with a severe injury or illness, or by using telepresent robots to reconnect medically isolated children with their education and friends. Whatever we do, we're committed to making life better for the people that need us, for as long as possible.
It's your turn to play
Nobody likes being left out, so we're levelling the video game playing field for people with disabilities. By using solutions ranging from modified controllers to eye-tracking sensors, we're finding ways for people to play to the very best of their abilities. It's life-transforming work that's bringing families and friends together and having a profoundly positive impact on quality of life.
"SpecialEffect change lives. Through their knowledge and expertise, people like me can now play with friends on an even playing field. It may be hard for some to imagine, but being included makes a huge and positive difference in our lives." – Alex, a gamer with spinal muscular atrophy"
Can we help?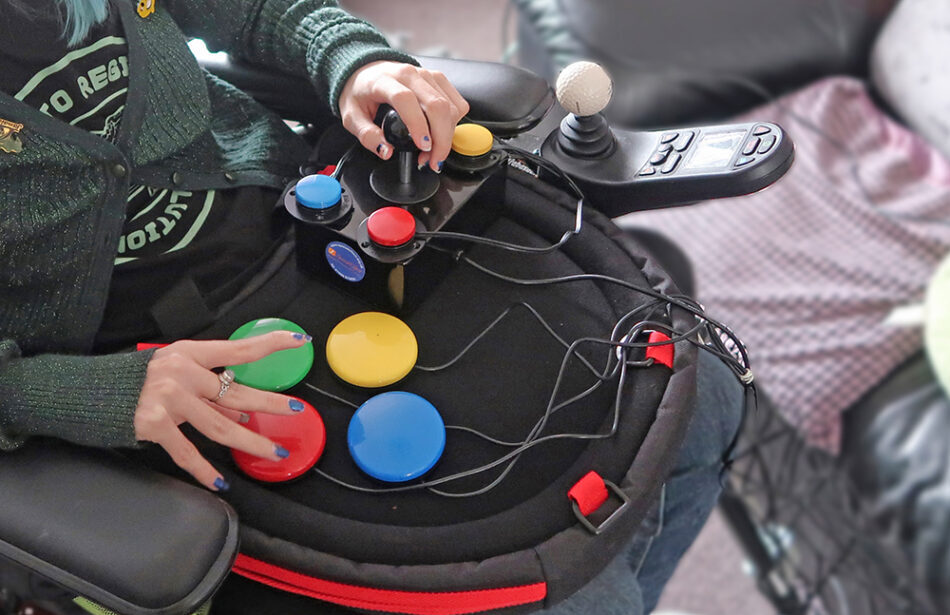 Eye Gaze Games and EyeMine
We're discovering ways to play for people with complex disabilities who use eye movement to access technology. Our EyeMine software gives full eye-controlled access to the infinite worlds of Minecraft, and our ground-breaking Eye Gaze Games website contains a range of free and accessible games optimised for eye-gaze control – a place where people across the world can play together, whatever their abilities.
"We're all the same in a Minecraft world and I'm not disabled there. It's helped me to be seen more equally by others, and not judged because of my disability." – Becky, who has cerebral palsy and uses her eyes to play Minecraft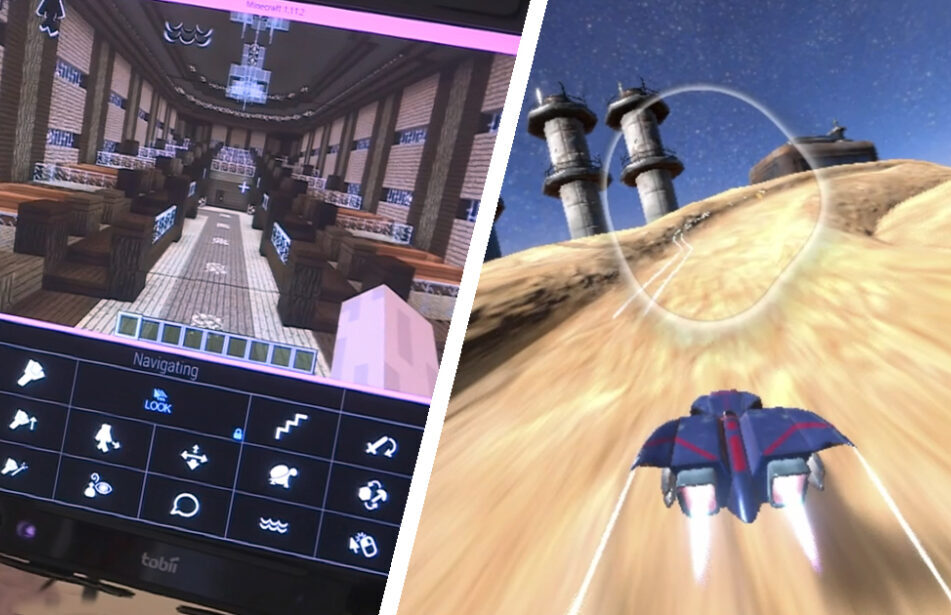 Sharing what we learn across the world
We freely share the knowledge we gain from our one-to-one assessment work through online advice and resources like our gameaccess.info website. It contains detailed accessibility setting rundowns of popular games, walkthroughs on setting up and connecting accessibility hardware, information about new equipment and examples of some of the frequently-used setups that we use.
There's also a wealth of advice on our DevKit website for game developers looking to improve the motor accessibility of their games.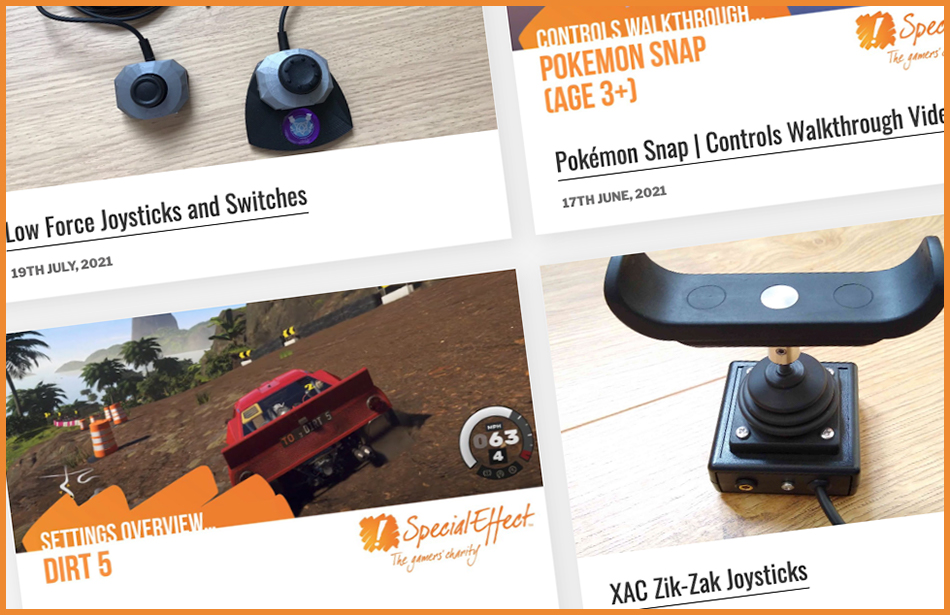 Worldwide games industry collaboration
We collaborate directly with hardware and software developers so that a feature that's worked successfully for just one individual that we've helped can benefit thousands of gamers with physical challenges with similar access needs right across the world.
"We've not only benefitted from their involvement in the development of the Xbox Adaptive Controller, but we're grateful for how they are using this and other products to create custom solutions for even the most severely disabled gamers." – Aaron Greenberg, Xbox
Get in touch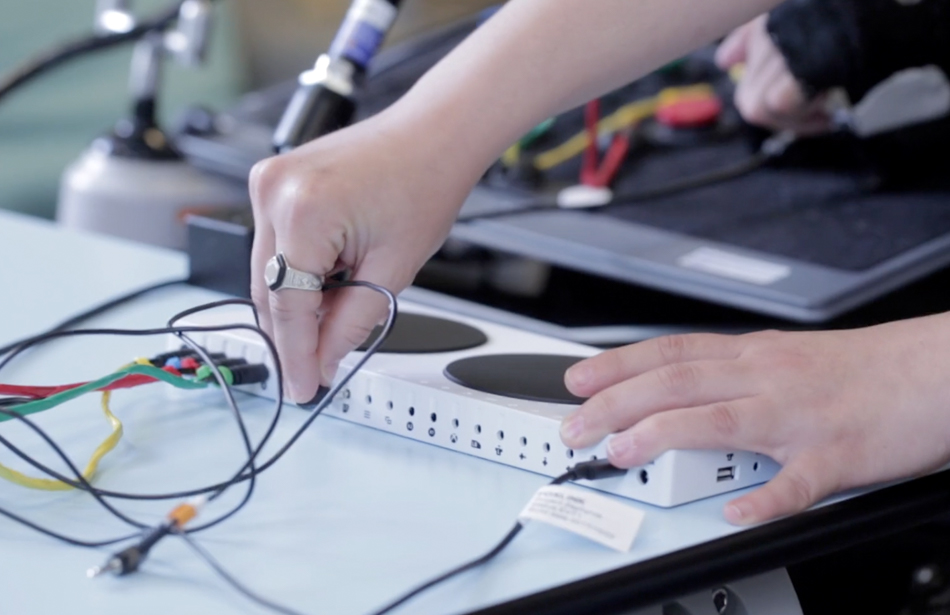 StarGaze: independence through eye-control
Our StarGaze project involves the assessment and support of people in intensive care due to a traumatic injury or illness which results in them having very urgent, severe and complex physical challenges. These challenges often result in the loss of ability to communicate or have control of technology any kind. As a result of our assessment, support and appropriate technology, they are able to 'speak', access the computer for work and leisure and even play video games again.
"Rob had three months in intensive care – it almost doesn't bear thinking about how he would have coped without it." – Father of Rob, who was paralysed after a car accident
Find out more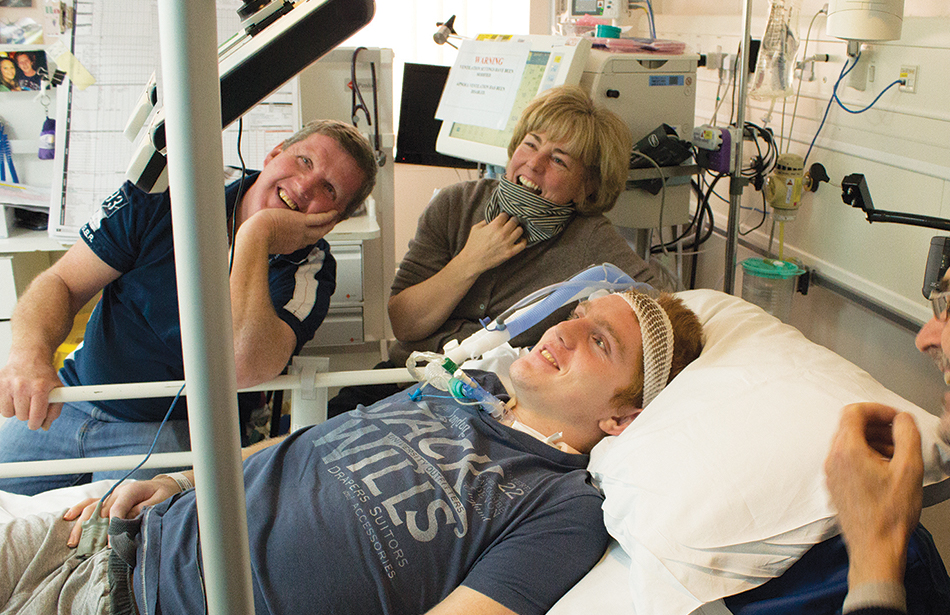 BubbleBusters: tackling medical isolation
BubbleBusters is a project designed to help children who are in isolation for long periods of time due to cancer. A telepresent robot is used to take the child's place in the classroom which the child controls using an iPad, not only to keep up with their education but, just as important, to maintain friendships at a time when they are unable to attend school in person.
"Amazing… it allows Archie to keep up with his schoolwork and – more importantly at times – have social interaction with his peers." – Father of Archie
Find out more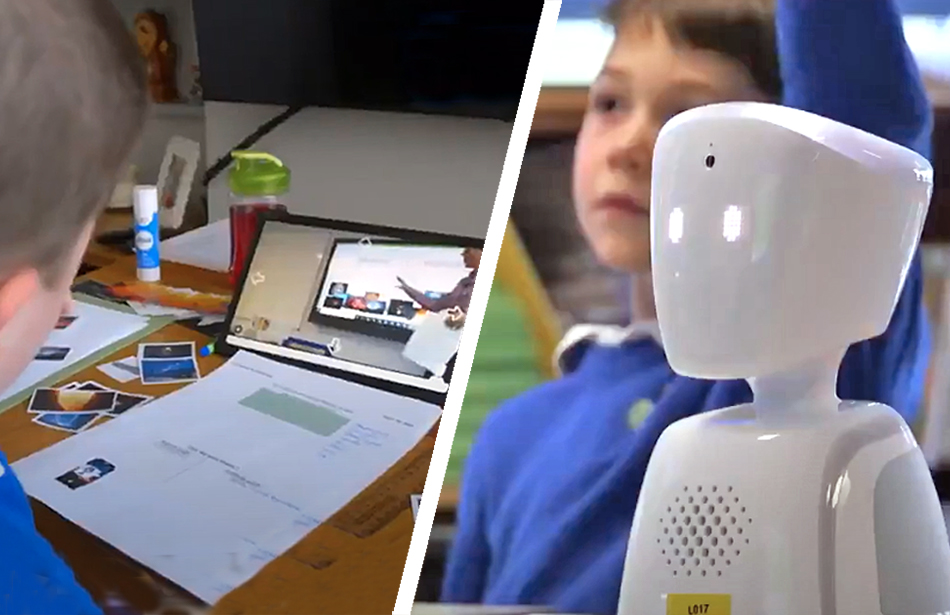 Can you help us?
We don't charge anything at all for our help. That's why your donations, large or small, really do count. Without your support we wouldn't be able to help people with physical disabilities to enjoy a better quality of life through our assessments, online resources and collaboration with key developers. Whether your involvement is through a donation of time, skills, or funds, your support is absolutely crucial to the charity's future impact and success. There are so many ways you can help. You can donate directly, or volunteer, or raise money through your company, friends and colleagues – it's your call.
Support our work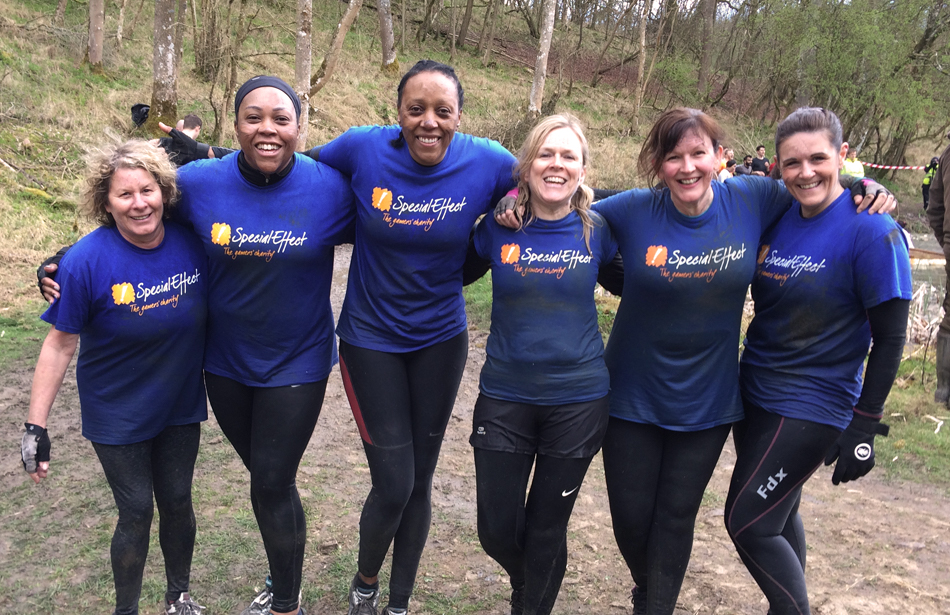 I love this charity. It changed my life and it's changing others
Tony's toes take control
Meet Tony, an avid lifelong gamer born without any forearms. He's now competing and winning against his son again in his favourite games like Forza, thanks to a foot-enhanced custom gaming setup devised by our specialist assessment team.