BubbleBusters: tackling medical isolation
Our BubbleBusters service tackles long-term medical isolation through the use of small, friendly, home-controlled desktop robots that place the child's eyes, ears and voice right back into the classroom and playground. It's providing life-changing reconnections that overcome loneliness, reuniting friends and rekindle access to education.
The project
Many children with immunity deficiencies (eg cancer-related) can't go to school for months or sometimes years because of a high infection risk – which means they're no longer able to learn and play with their friends when they need them most.
The specialist desktop robots that we use in our BubbleBusters project have their own personalities and take the child's place in the classroom and playground. The child is able to hear, see and speak to their friends and teacher from their home or hospital bed using a mobile phone or tablet.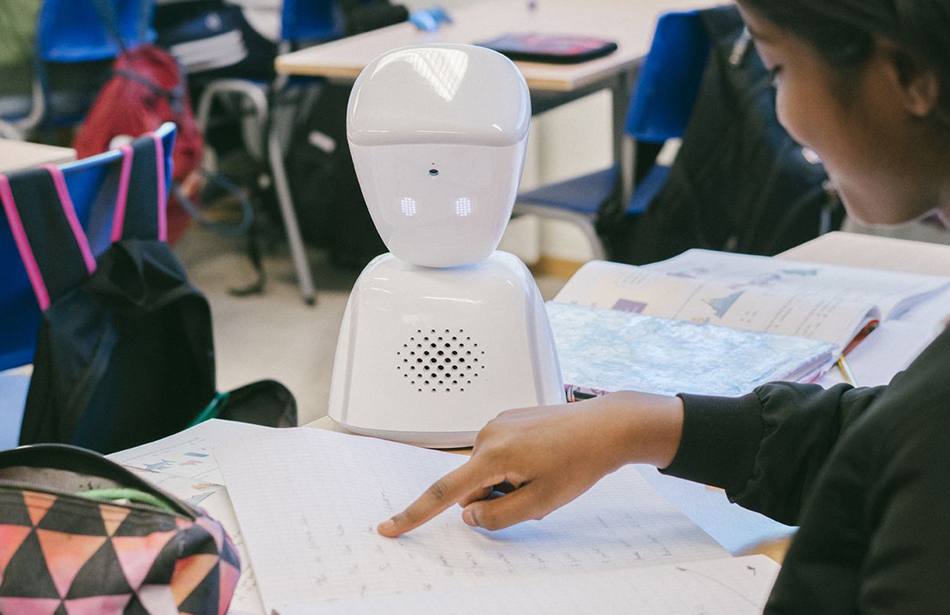 The criteria
BubbleBusters is currently only a small pilot project with a very limited number of desktop robots available for loan. However, please do apply through the form at the bottom of this page if you meet the following criteria.
It's anticipated that the immunodeficiency will keep the child away from school for about six months or more.
The child would be spending their time either in hospital, rehab, at home, or any combination of these.
A mobile phone or tablet could be made available for the child to use.
The child is of Primary or Secondary school age (ie from 5 to 18 years old)
The child is resident in the UK.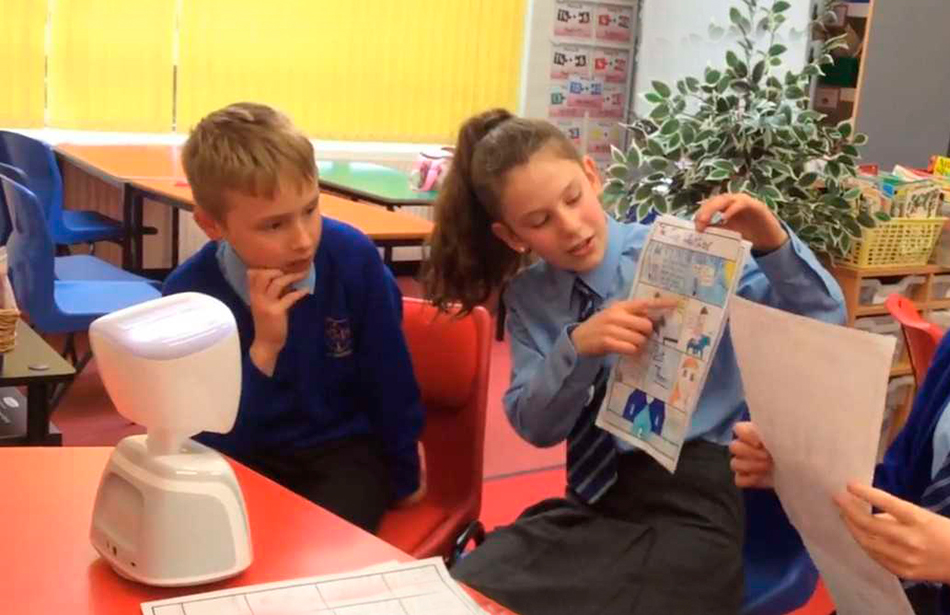 Meet Seren
Seren was diagnosed with leukaemia and has missed months of school contact. During lessons, her desktop robot sits on her desk at school and attends lessons as if she were there herself, and can even ask and answer questions. Instead of putting her hand up, she makes a light flash on her robot's head! At break times, her friends take the robot outside with them so she doesn't miss out on mixing with them socially.
"Seren loves school and still feels part of that community, and because of the robot she knows they haven't forgotten her which is vital for when she eventually returns. the robot allowed her to have so many positive experiences; ten out of ten in spelling tests, reading her creative writing to her teacher and even playing games with her friends during Friday afternoon golden time!" – Seren's mum.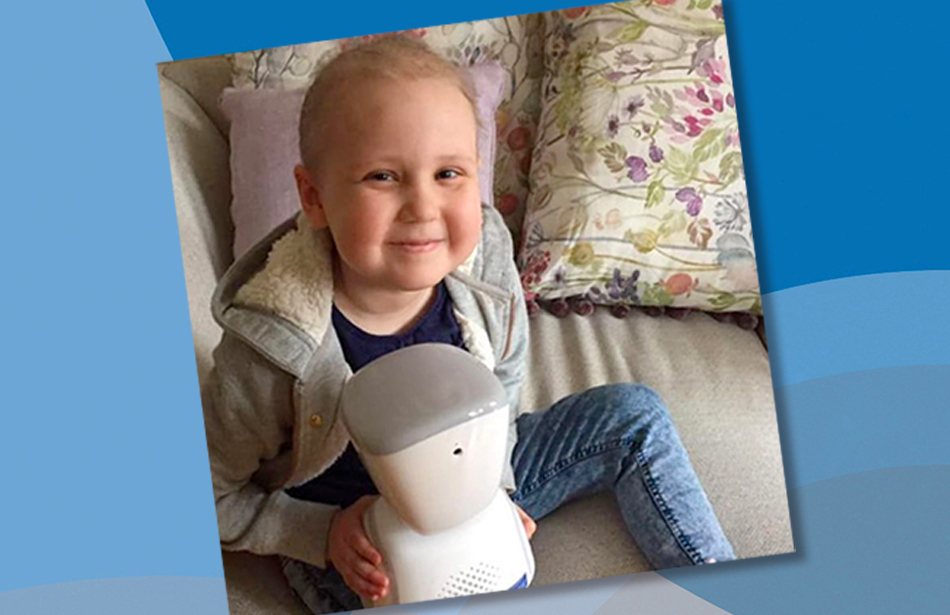 Meet Sam
Sam was unable to go to school for over three years due to his ongoing treatment but the desktop robot reconnected him with his classmates and helped him begin to catch up on lost time with his schoolwork. Sam was our very first 'BubbleBuster' and the inspiration behind the whole project.
Through his example, we aim to enhance the lives of many, many more children with cancer by providing a way to reconnect with their friends and education to bring an end to their isolation.
"It's life-changing for an isolated child. They're not alone." – Sam's mum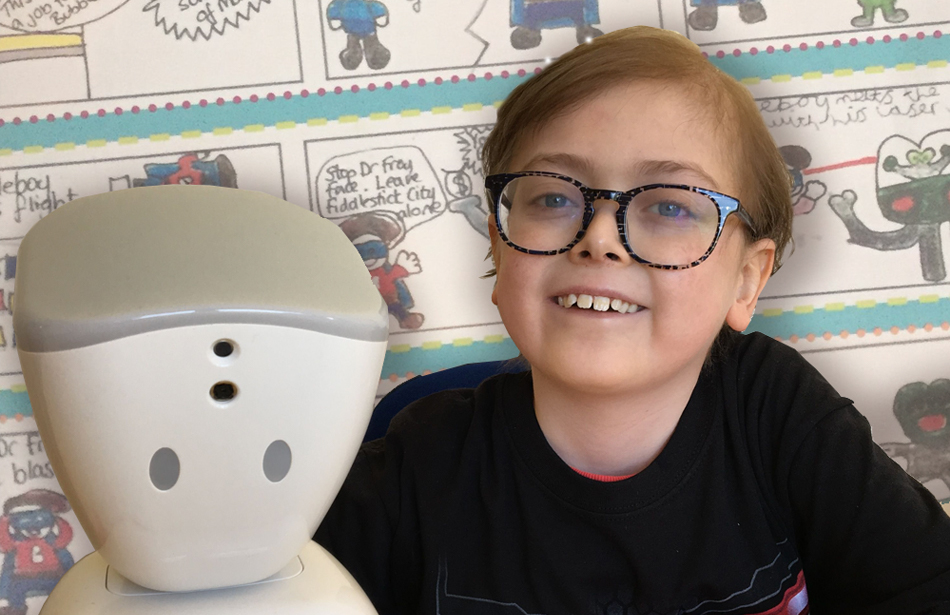 Meet Vinny
Six year-old Vinny was diagnosed with B Cell Leukaemia in 2023 and faced an extended period of isolation from his school and his friends. Now he's able to reconnect with both through his AV1 robot – which he's renamed 'Vinnybot'!
"Vinny is so happy to join class and listen to what they're doing – he even gets to go into assembly! Thank you for all your help." – Vinny's mum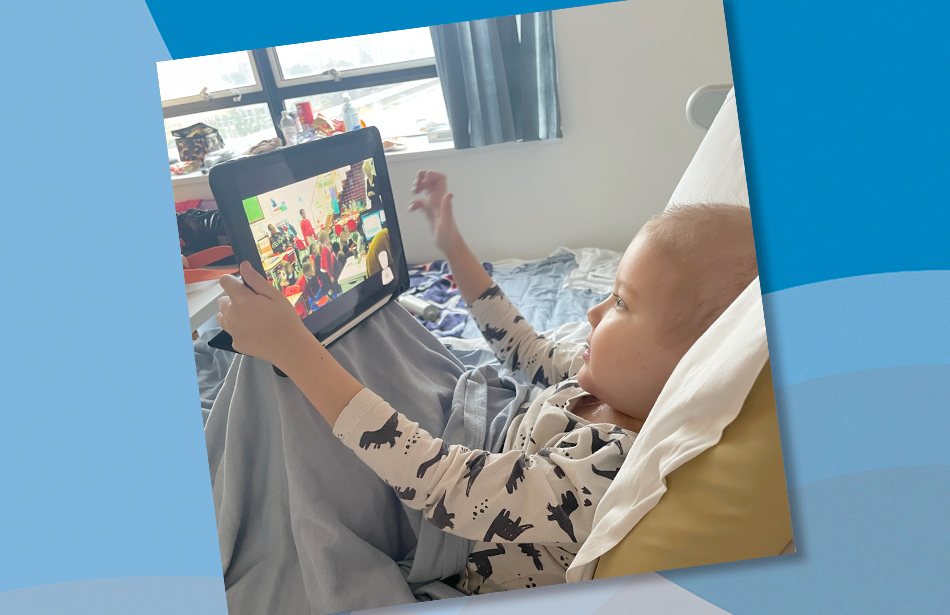 It's Archiebot!
See how Archie's 'Archiebot' has helped him to reconnect with school and his friends. Feature courtesy of the Sky Kids news programme FYI in May 2021.
Future plans
As part of the project we're aiming to trial a range of telepresence devices to enable comparisons in terms of accessibility and functionality. We're using the AV1 robots from No Isolation, and other devices including Double Robotic's Double 3 and the GenieConnect from Service Robotics Ltd.
We also aim to collaborate with telepresence developers to help make their devices more accessible to those with a wide range of severe physical challenges, such as the people we help to play video games and those we help through our StarGaze Project.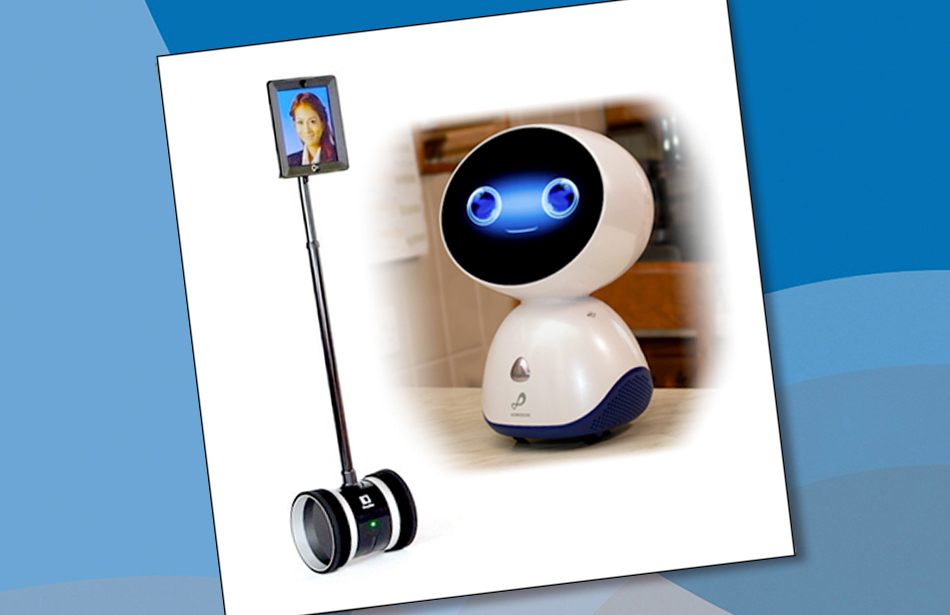 Apply for help
If you think your child would benefit from our help AND the criteria above are met, please do apply. Alternatively if you are 18 or over and require BubbleBuster support yourself, please complete this form with your own details.
If your application is accepted your referral will be passed on to No Isolation, the company which makes the AV1 robots used in the project, to carry out all implementation and technical support.
Please note that, at this stage, the pilot project has a limited number of desktop robots so, unfortunately, we're not able to loan them to everyone who applies.
For all other enquiries about this pilot project, please email info@specialeffect.org.uk
Any information you give on this form will be stored securely and not shared among any third party who are not directly involved with the BubbleBusters pilot project. Here's our Privacy and Cookies Policy.
Important Note
Please note that, even if your request for a loan is accepted in principle, we will also require an email from the Head Teacher stating that they support the use of the AV1 in school before the loan can go ahead.
Meet our BubbleBusters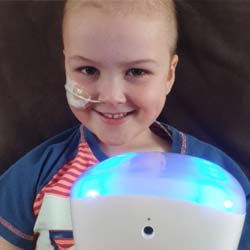 Luuk
Find out how a BubbleBusters robot helped Luuk join his Dad in a tractor – despite Luuk being medically isolated.
Read Story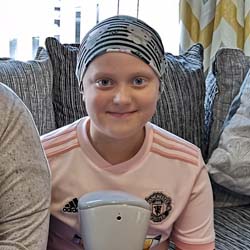 Maisy
Maisy's BubbleBusters robot keeps her connected to her school and her friends.
Read Story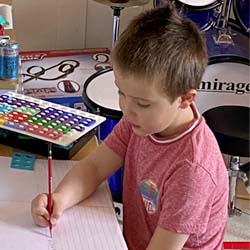 Benjamin
"The robot has helped him stay connected with his friends, helped him feel a part of school life."
Read Story