Volunteer for us
Whatever your skills and availability, you're an essential part of our team.
Why volunteer for us
A couple of hours of your time will make a tremendous difference. To us, and maybe to you as well. Without your help we'd be unable to effectively deliver many of our fundraising events, and without your experience we'd be unable to reach as many people as we do.
Whether it's putting together a team for a 10K run, organising carol singing in a shopping centre, or sending an message out on social media to family and friends about what we do, there are multiple ways you can get involved in our life-changing work.
Never think that you have nothing to offer, and never think that it will cost you money. Volunteering is a gift of your time and skills, so we'll never leave you out of pocket.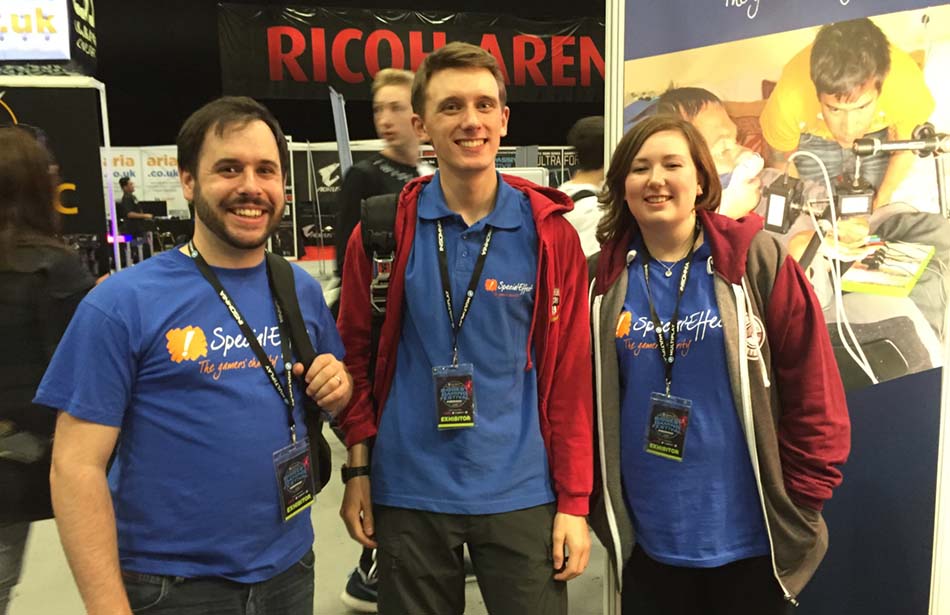 Get involved
If you'd like to donate some of your time – even a few hours – to help us, the first step is to complete the form below.
In previous years we've been able to offer opportunities as diverse as joining our stand crew at big gaming gaming expos, erecting marquees at charity runs and stewarding at private classical concerts.
We'll look to match your skills, preferences and location to our volunteering opportunities as they arise, but you're welcome to chat to us at any time if you have any questions about volunteering, or if you'd like to be put in touch with someone who's helped us previously to get an idea about what's involved. Email us at volunteer@specialeffect.org.uk or call us on 01608 810055.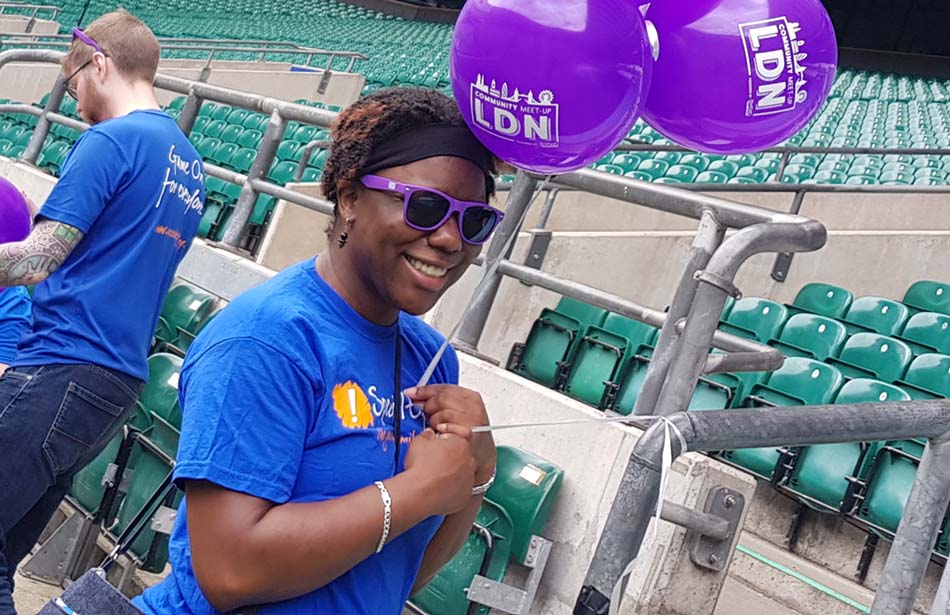 Thanks for the opportunity to volunteer at Insomnia. I really enjoyed my time at the stand – the staff and the other volunteers were awesome!
Apply to be a volunteer

Thank you for showing interest in volunteering for SpecialEffect. To ensure we follow best practice in recruiting and supporting our volunteers please fill out the application form below. The information you give in this form is for our internal use only and we will never share it with anyone else. As a volunteer, any information you provide will be stored safely and securely and we'll retain it for an appropriate time. Here's our Privacy and Cookies Policy.